Your Supplier of Quality Metal Cutting Fluid and Machine Coolant | Can-Four
Can-Four Industrial carries the industry's most trusted brand in machine coolants and metal cutting fluids for every application. Can-Four has been a leading supplier of industrial machining fluids for over 100 years, and our knowledgeable team is dedicated to providing our customers with the best advice for selecting the correct metalworking fluid for each application.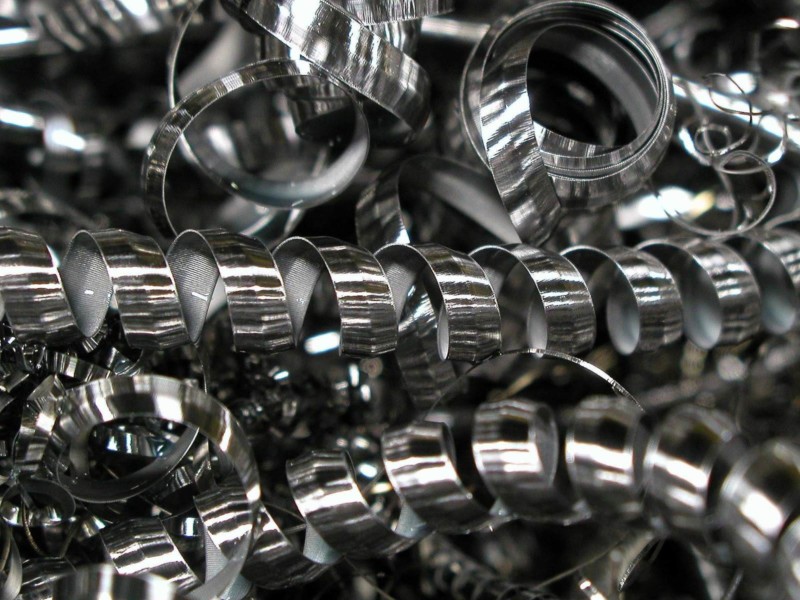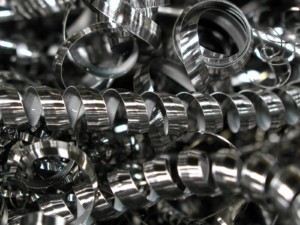 Water Soluble Metal Cutting Fluids
Water soluble cutting fluids are usually made up of 60-90% mineral oil or petroleum, along with emulsifiers and other additives. The concentrate is mixed with water to form an emulsion to be used for machine coolant to improve cooling and lubricating capabilities. Soluble oils traditionally contain the highest levels of lubricating materials to deliver optimal boundary lubrication, finish quality and post manufacturing corrosion prevention. They are typically promoted for operations where the highest friction forces are encountered, and are the most versatile metal removal fluid due to cost, performance and ease of waste treatment. 
Semi-Synthetic Cutting Fluid
Semi-synthetic coolant contains less oil than traditional water soluble cutting oil (anywhere from 5% to 50%) and is made up of both an oil and a synthetic polymer. When diluted with water Semi-sythetics form microemulisons. Semi-synthetic metalworking fluids dissipate heat quicker than soluble cutting fluid, which helps to increase the lifespan of machinery and ultimately save money on repairs and new equipment. They often deliver the best of both worlds by providing adequate cooling and boundary lubrication.
Synthetic Cutting Oil
Synthetic metal cutting fluids contain synthetic polymers and no mineral oil. Since they do not contain any mineral oil, synthetic cutting fluids need to have chemical additives to prevent corrosion. Synthetics contain no oil at all and thereby typically offer optimal cooling and cleanliness.They are often considered as go-to chemistries for grinding and light to medium duty operations due to their exceptional cooling capabilities. When fortified with lubricity additives, they are also applicable for heavier-duty jobs.
Straight or Neat Cutting Oils
Straight cutting oils, also referred to as neat cutting oils, are metal cutting fluids made up of petroleum, synthetic or vegetable-based oils and do not contain any water. These types of metal cutting oils are intended for applications where heat reduction is less important than lubricity. Some of the most popular neat cutting oil products that we sell include Cut-Max, Excelene, Cindol, Drawsol, and the Houghto-Draw® series, all manufactured by Quaker Houghton.
If you are unsure of the best type of industrial metal cutting oil for your applications, get in touch with Can-Four's experts today at 1-877-515-8882.
Safety Precautions for Working with Industrial Cutting Oils
When working with any kind of metal cutting oil or machine tool coolant, it is essential to be aware of the proper safety procedures and follow them accordingly. Always familiarize yourself with safety standards for using any industrial machining product and equipment.
Can-Four is Your Single Source for Industrial Processing Fluids
Whether you are looking for the best CNC coolant, cutting oil for stainless steel, water-based coolant for machining, or any other type of industrial processing fluid, Can-Four has been supplying customers with safe, high quality products for over 100 years. We stock industry leading metalworking fluid technology, and are proud to partner with Quaker Houghton the global leader in metal removal fluid technology.
At Can-Four Industrial, we are committed to giving our customers the best possible experience. We achieve this by offering a wide range of products in keeping with industry safety and quality standards and by prioritizing customer service. Our experienced and knowledgeable representatives are happy to give their expert advice on any product and we offer quick, accurate delivery times.